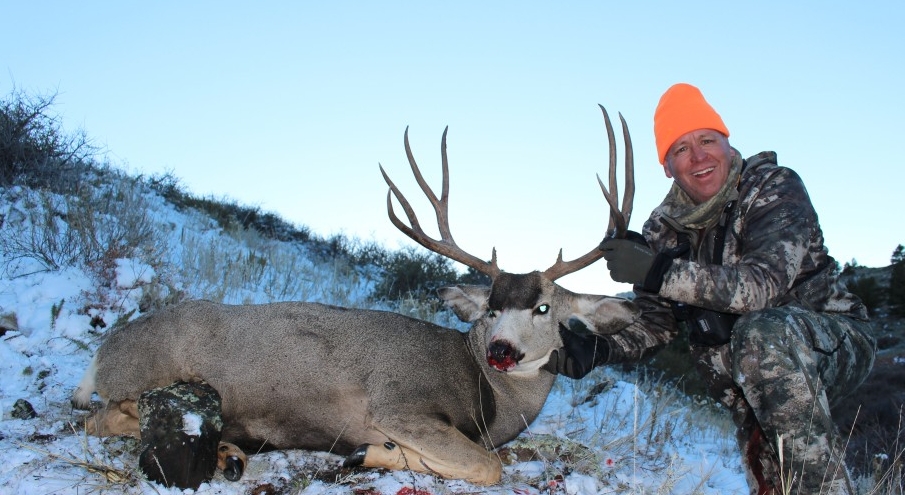 "Management" 4×3
---
What is a "Management" Deer?  –
A Management Deer is a Trophy! Well, now we are getting confusing, but with all seriousness a "Trophy" is truly in the eye of the beholder. The Trophy of these magnificent animals is the protein and nourishment that they provide us in the way of meat. A harvest that has been shared by millions of humans for over a million years. The unforgettable bond that we share with each other during our time on the hunt provides life long memories to be shared and cherished.
We have to classify our Mature Bucks (Mule Deer & Whitetail) into 2 categories; "Trophy" & "Management." This is solely based on their antler configuration. Much like the Boone & Crocket or Pope & Young clubs would classify a "Typical" or "Non-Typical" we seek to differentiate between them by using the 4×4 or 5×5 (with brow tines) as a base for the standard "Trophy" frame. Anything different from that; ie; 4×3, 3×4, 3×3, 3×2 or 2×3 with our without brow tines would be classified a "Management" Deer. For whitetail a "7 point" or "9 point" would be the equivalent.
Below are some great examples of both…
---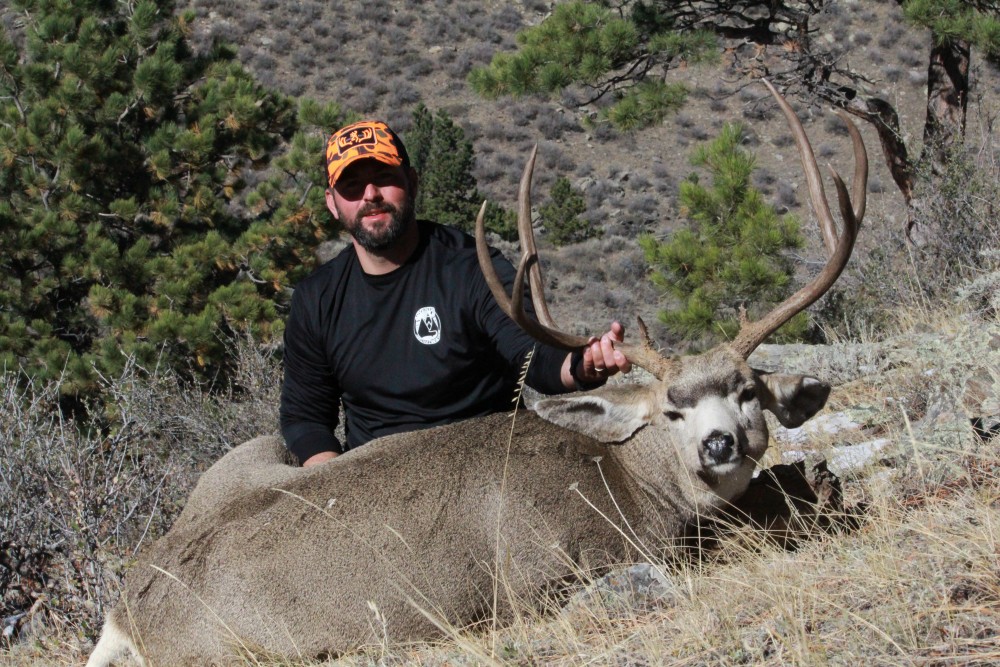 "Management" 3×3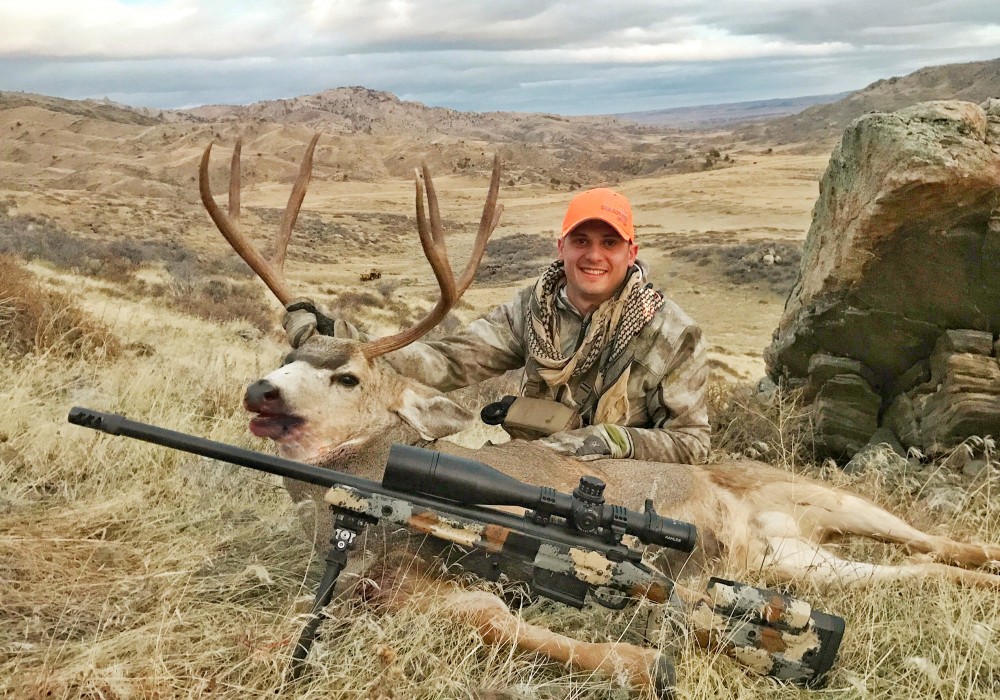 "Management" 3×4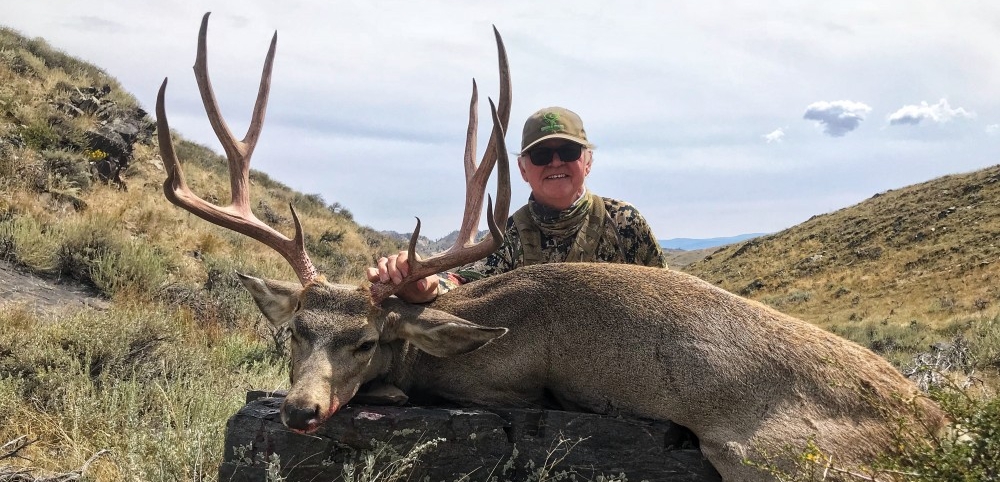 "Trophy" 5×5 (with brow tines)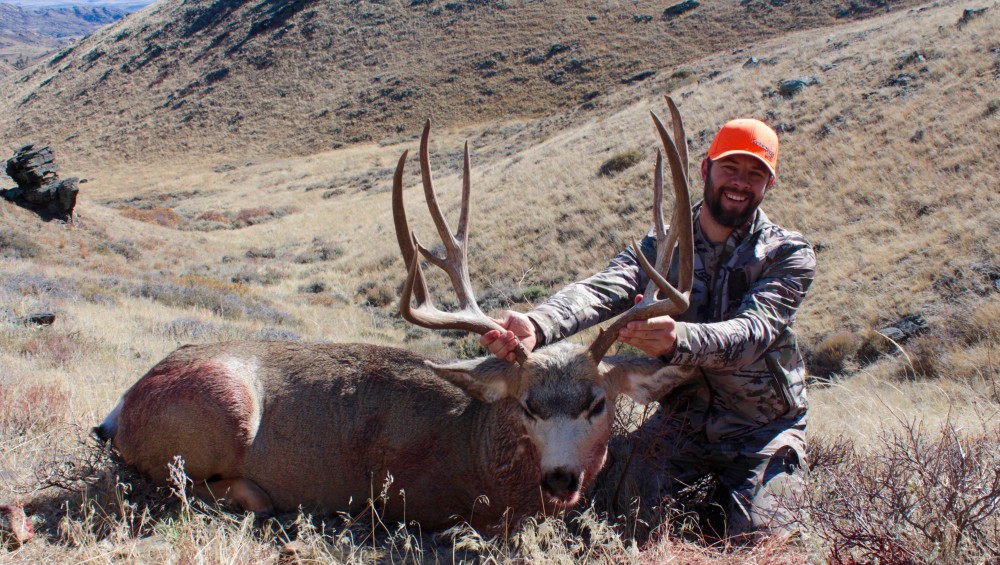 "Trophy" 5×5 (not including extra)
---
There are major similarities between both the "Trophy" and "Management" that always reign supreme.
The Bucks have reached maturity
60-70 pounds of boneless meat can be harvested from both types
The Antler mass, character and overall "frame" size
The only difference between the two; "Trophy" and "Management" is…
The symmetry of either a 4 point side or a 5 point side (4×4 or 5×5) and the other to make a 4×4 or 5×5 frame.
At the ranch we have tried a 50/50 approach and even more like a 60/40 approach when booking "Management" and "Trophy" hunts, but the only way that we have been able to see tangible and noticeable results in dominant genetic propagation is by heavily instituting "Management" hunts and allowing several bucks with 4×4 or 5×5 type genetic traits to be more plentiful and available to breed when the time comes.
Our Management Hunts at the Cross C Ranch are truly one of the best values we offer. It is still a Fully Guided 5 Day / 6 Night hunt that includes all of the amenities and privileges of "Trophy" hunt. This can all be had for $1000 less in cost when selecting a "Management" Deer hunt. See below for some additional examples of "Management" Deer that are amazing representations of Big Wyoming Mule Deer Bucks!!!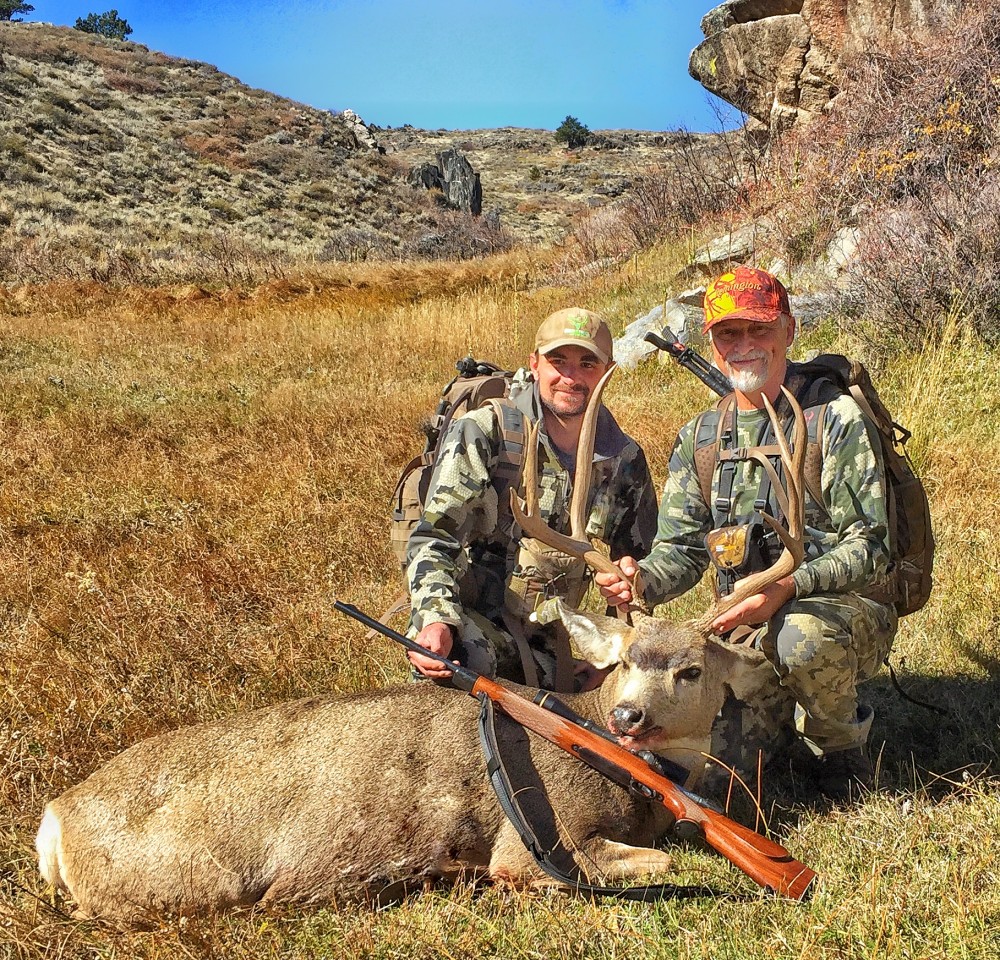 "Management" 3×4 (not including brow tines)
"Management" 3×4
"Management" 3×3