The hunting season in 2017 was momentous in many aspects. We were fortunate to stay 100% on success ration for Elk since 2008, and all of the Elk harvests were impressive bulls. Our Management Mule Deer plan was executed perfectly in 2017 to the credit of all the guides and hunters during the season. As always, we enjoyed our time with all of the hunters on the ranch and valued our precious time out in the wild.
We hope you enjoy the Elk video below. Here is a little back story. After an evening spotting a monster bull commanding a herd of around 50 Elk, Kenny and his guide G-Funkle opted to watch the bull as late into the evening as possible and back out for a fresh plan in the morning. The next morning provided a long stalk, this time with the wind and the thermals in their favor, they were able to close the distance safely without alerting any of the herd. Moments like observing the herd and the animals in their behavior during a hunt is sometimes lost in the bounty of the harvest of meat and memories, but what happened on this hunt was truly special.
The entire herd got up from their dark timber beds one by one.  Over 50 Elk seemed to vanish without a trace into that deep timber, but they slowly appeared as the afternoon burnt away into evening. Kenny and his guides patiently waited for each elk to feed down the predicted draw towards a beautiful mountain meadow when the last Elk to stand up and come out from the timber was the herd bull. He let out a tremendous bugle before standing and stretching, almost to announce his presence, and then lumbered down the steep hillside toward the herd. The video picks up there, enjoy!!!
LINK – 2017 Wyoming Elk Video – LINK
---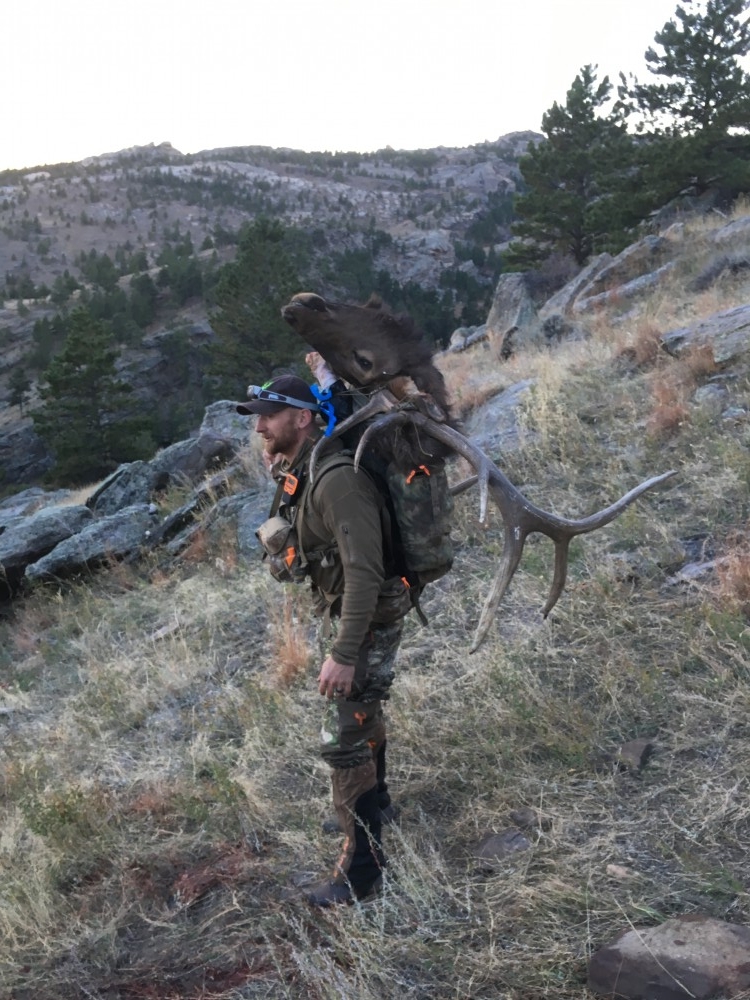 ---