2014 Hunting Season Review
Part I
---
We kicked off the 2014 Hunting Season in Wyoming with several early October Antelope Hunts. We had a great group of hunters coming from Arkansas that were excited about trying their hand at the Wyoming speed goat! Rick, Matt & Mike started off the season red hot while filling out in the first morning of opening day! The three of them took amazing bucks that all appeared to be a little post-rut at the time.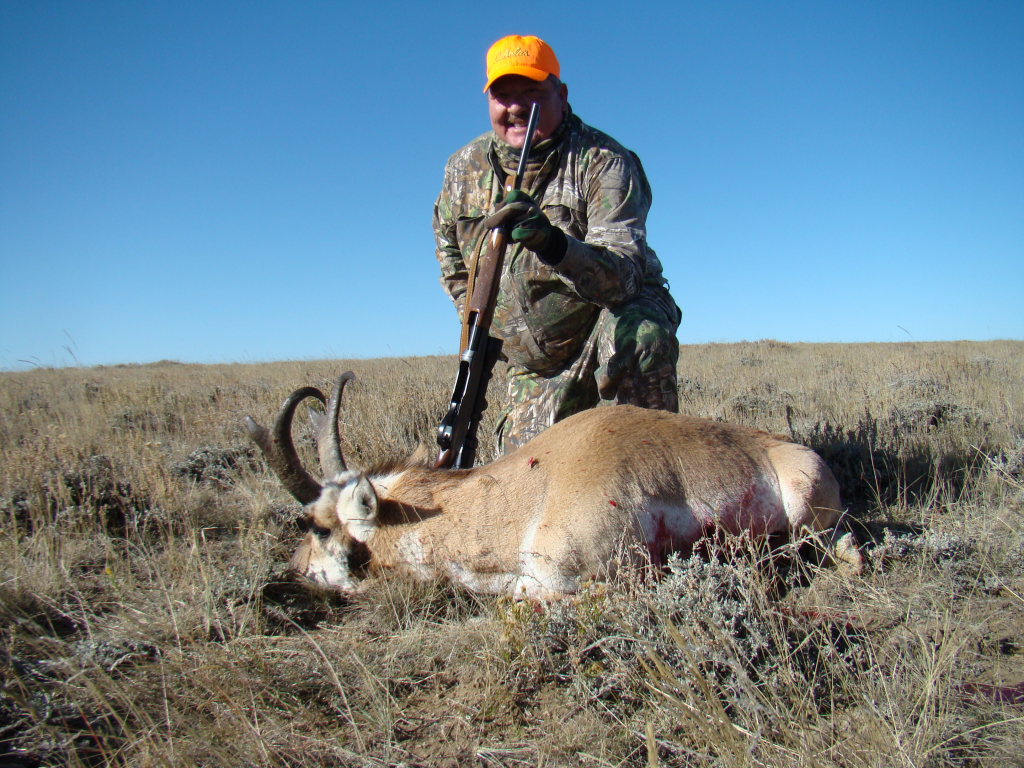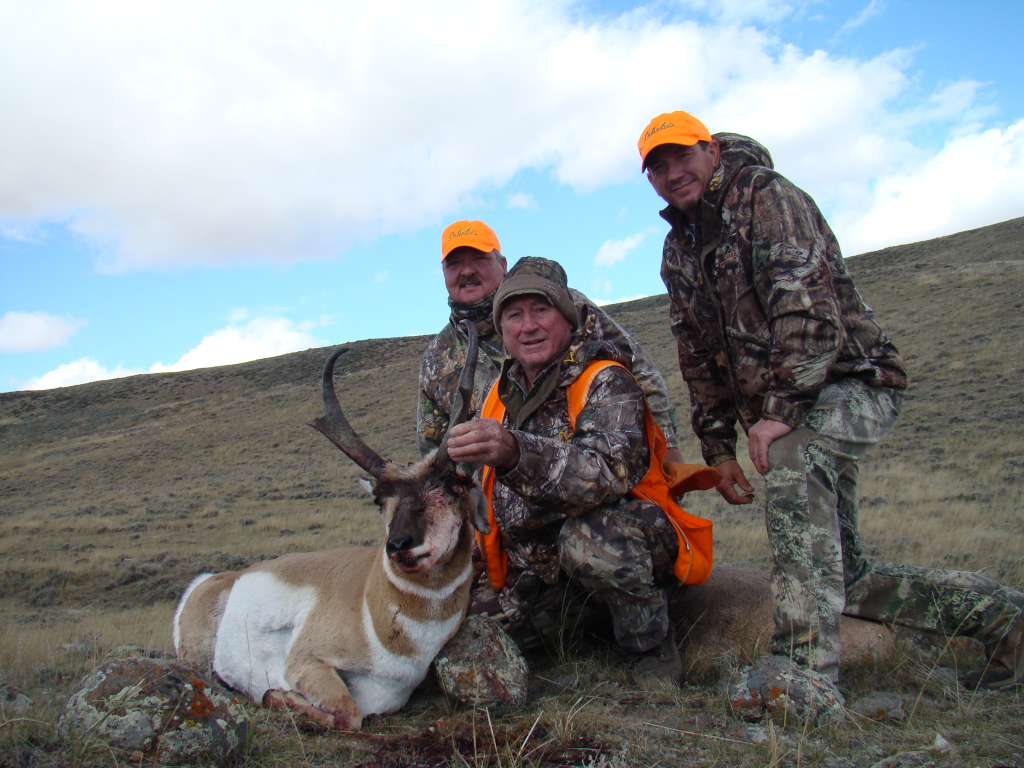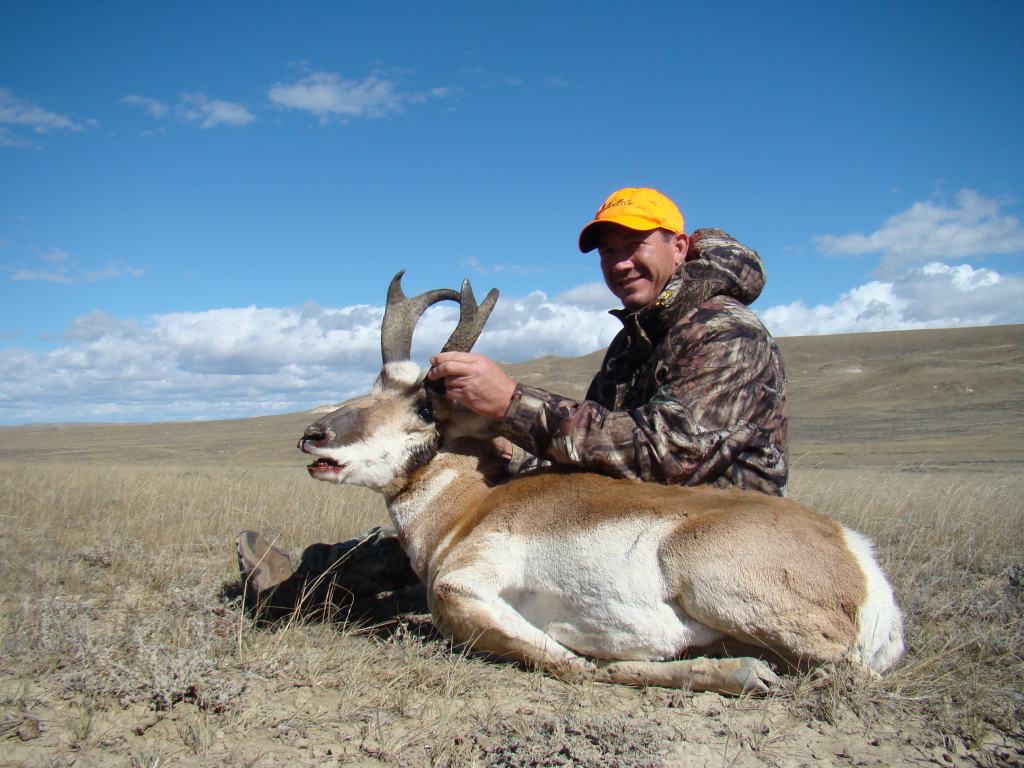 We were very blessed to see an excellent and healthy Antelope herd on the plains and in the surrounding areas of the ranch for 2014. The abundance of grass and moisture along with the fairly mild winter absolutely paid off for everyone involved this year. Each buck that was harvested had very unique character, amazing mass, and even additional stickers or cutters!
John traveled to Wyoming all the way from the New Hampshire for a chance at a Wyoming Antelope, he actually missed a shot at an Antelope Doe only to have another opportunity at a dusk stalk on a beautiful Antelope Buck. This was one of the most surreal and still moments I have ever seen on the flat open plains of Wyoming. It was very special moment for John to take his first Antelope on an absolutely still and peaceful evening.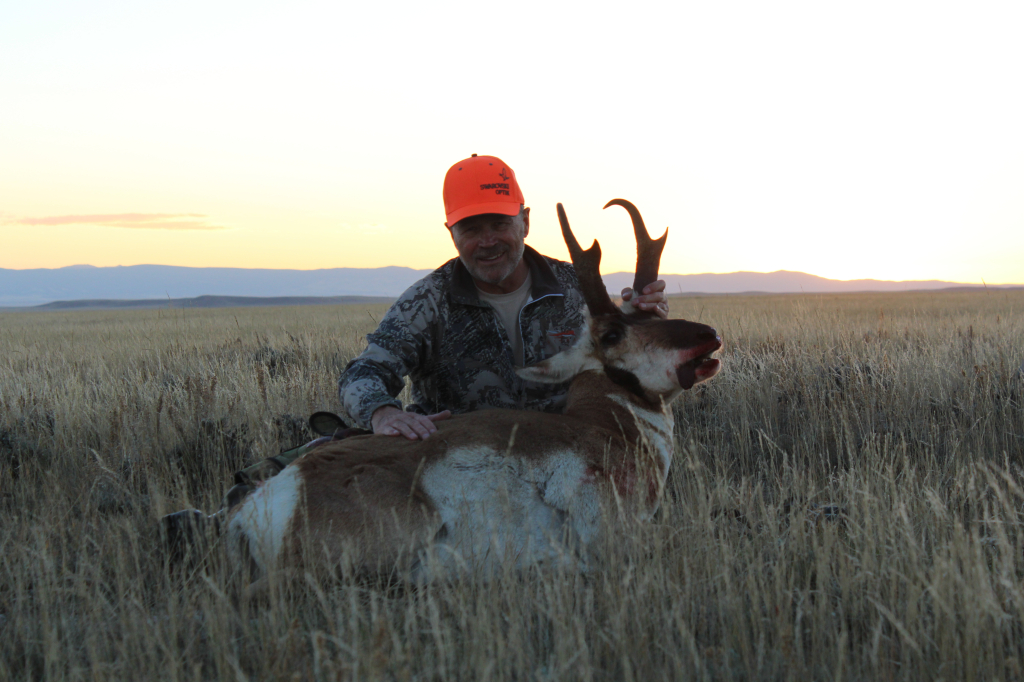 Dennis, from Ohio was one of our combo Elk/Antelope hunters that had a particularly great season with a monster bull and this beautiful Antelope. Dennis stalked through the bottom of an irrigation ditch for almost a mile before he got close enough to make a great shot on this buck!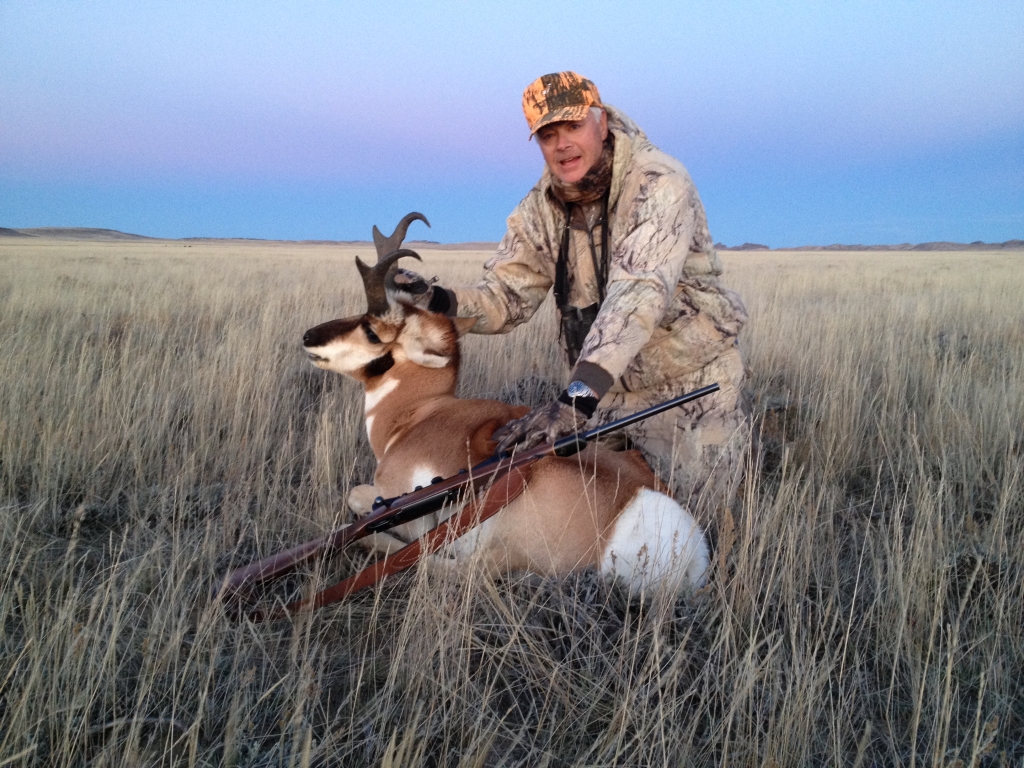 ---
Stay tuned for the Elk & Deer portion of the 2014 Season Review. You won't want to miss these trophies!